Autotask PSA
Visibility Across Your Entire Business
Datto's Autotask Professional Services Automation (PSA) is a powerful and intuitive cloud-based PSA platform providing a singular view of the entire business – enabling MSPs to centralize business operations and make data-driven decisions to improve service, productivity and profitability.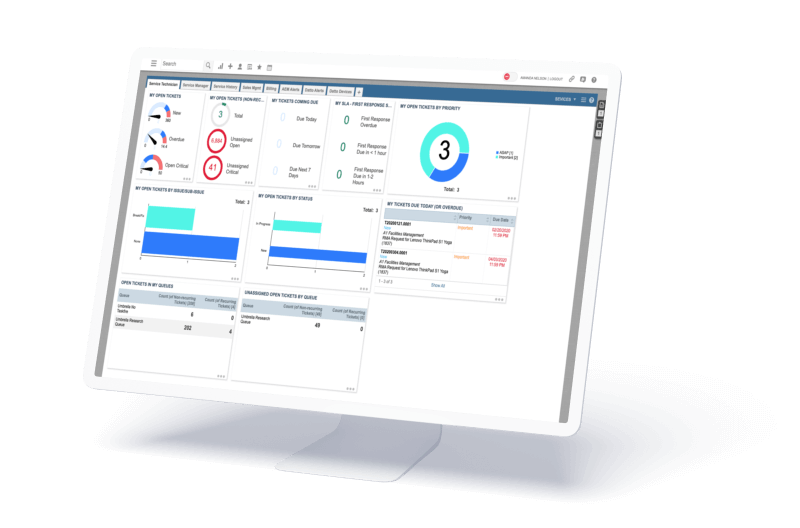 Unify People, Processes, and Data in a Single Pane of Glass
Autotask PSA allows MSPs to run all aspects of their business at peak efficiency. It combines all the mission-critical tools necessary to run a managed services business. Autotask PSA centralizes operations and provides instant understanding through customizable dashboards and widgets, enabling you to make data-driven decisions.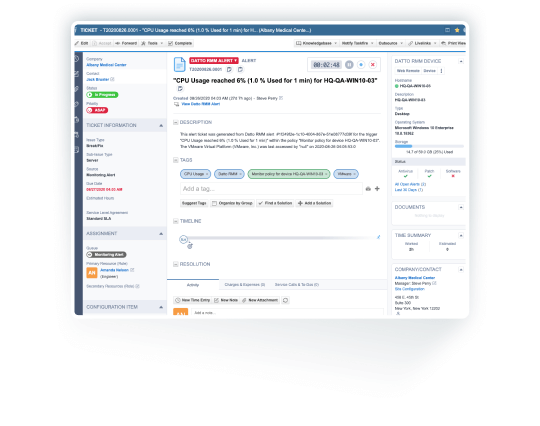 Maximize Uptime With a Secure, Cloud Platform
Autotask PSA does not require extensive testing, maintenance, or updates and has a proven track record of consistently delivering 99.99% uptime and unmatched security.
Centralize Operations to Increase Efficiency
PSA is the central hub for any MSP providing a single pane of glass view across the business and increasing efficiency through automating workflows.
Enable Data-Driven Decisions
Powerful analytics and intuitive dashboards provide actionable business insights for every role.
PSA Software Tailored to You
Open-architecture and APIs enable tight integration with 170+ industry-leading tools to maximize business efficiency.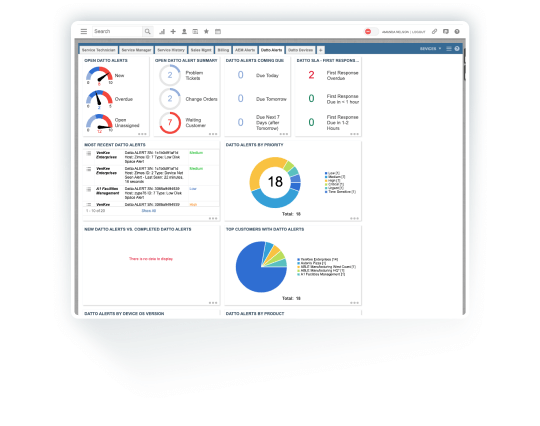 Efficient and Intelligent IT Service Delivery
With Autotask PSA enabling you to centralize business operations, you'll be able to make data-driven decisions, reduce operational costs, and improve your service delivery.
Explore Datto's Autotask PSA Top Features
PSA centralizes operations and enables you to make quick data-driven decisions with customizable dashboards and widgets, and provides a real-time view of what's happening from every angle.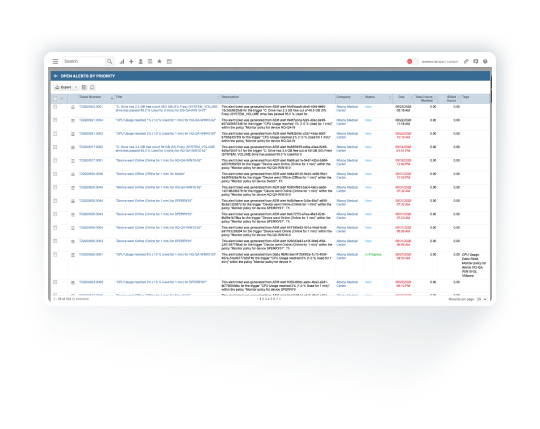 Powerful Service Desk
With Autotask PSA's service desk, you can improve your customer experience by ensuring that your technicians hit their SLA targets with an ITIL-aligned ticketing module.
Integration for a Unified RMM-PSA Experience
Take efficiency to a whole new level by improving your service delivery with our intelligent, unified platform– Autotask PSA & Datto RMM.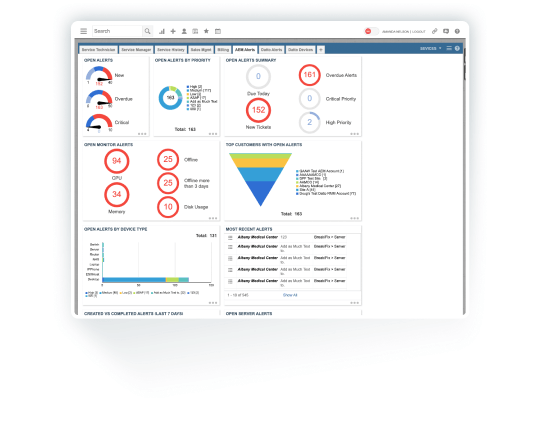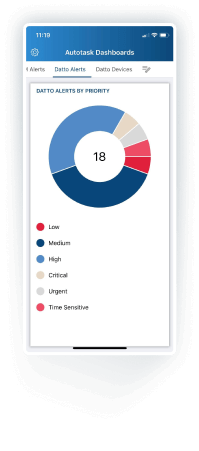 LiveMobile App
Never miss an alert or critical update while on-the-go. Stay connected with our LiveMobile Application for iOS and Android.
Centralize Your Billing, CRM, and Service Desk in Autotask PSA
Looking to unify people, process, and data? Autotask PSA is perfect for that