RMM
Next Generation RMM for the Modern MSP
Datto Remote Monitoring and Management (RMM) is a fully-featured, secure, cloud-based platform which enables MSPs to remotely monitor, manage, and support endpoints, reducing costs and increasing service delivery efficiency.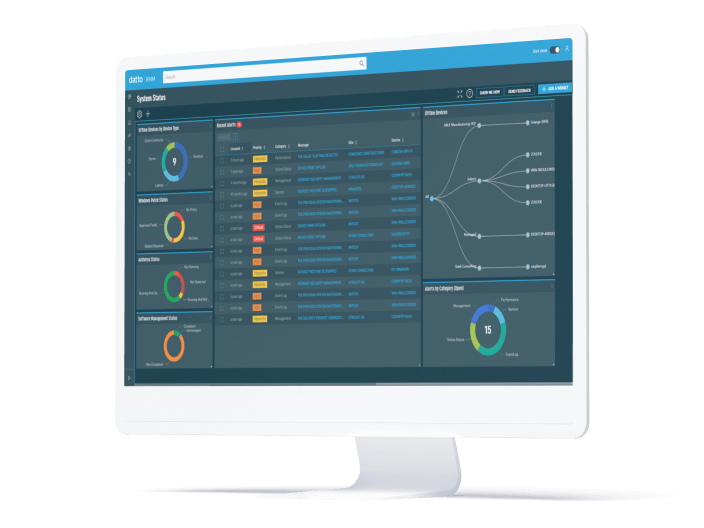 Drive Efficiency and Automation into Service Delivery
By centralizing management of all your clients' endpoints, including those hosted on cloud platforms, you'll reduce your costs and increase service delivery efficiency through Datto RMM's unique combination of a powerful features, efficiency, scalability, usability, and affordability.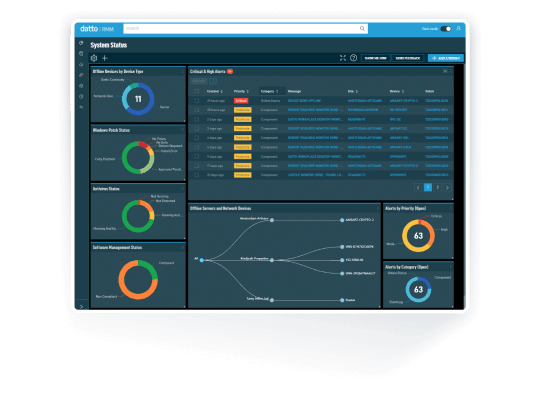 Scale and Grow your Business Securely
Maximize uptime with a 100% cloud platform with no hardware to maintain, and a relentless focus on security to maximize uptime.
Increase Operational Productivity
Quickly visualize pertinent information through network topology maps, custom dashboards and widgets, and gain efficiencies through automation with the power of intelligent alerts, auto-response, and auto-resolution.
Build Value and Trust with Clients
Provide instant support with one-click access to managed devices. Mitigate risks and anticipate issues before they occur, and provide clients with valuable insights and reporting.
A Rapid Pace of Innovation
Datto RMM has a crystal clear, long-term vision for the future of RMM. Monthly updates introduce new innovations and capabilities to help you enhance your IT service delivery.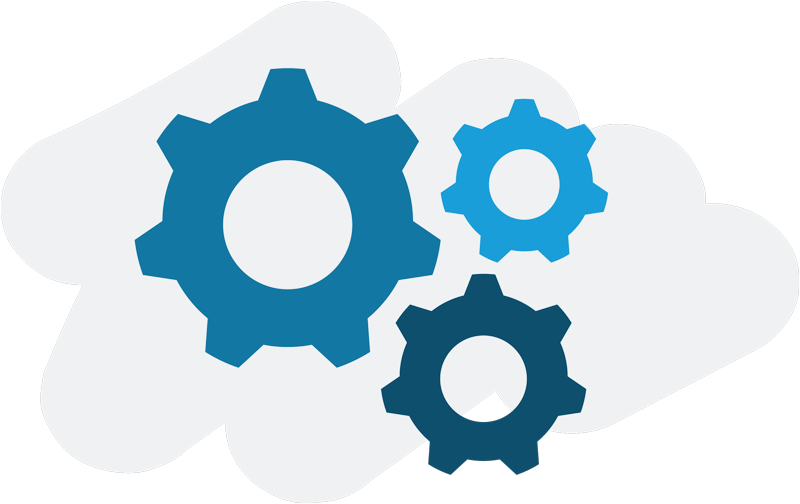 Powerful RMM Functionality to Increase Service Delivery Efficiency
Datto RMM is a fully-featured RMM platform providing a unique combination of scalability, efficiency, usability, and affordability.
Explore Datto RMM's Top Features
Datto RMM is 100% cloud-based, which means it is scalable, accessible, and requires no system maintenance. The perfect balance of powerful features and ease of use, that was built from day one on a secure and scalable architecture.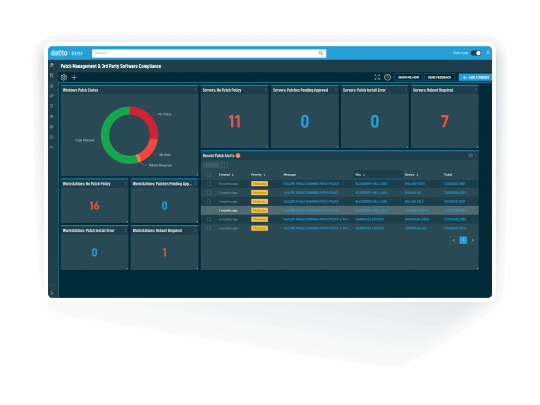 Flexible, Automated Patch Management
With Datto RMM's built-in patch management software, you can automate patch policies to save you time by manually updating machines, and keep your clients' machines secure from the latest threats.
Monitoring, Automation and Scripting
Powerful RMM scripts and automated policies are the power behind Datto RMM. Admins have control over when, where, and how automated tasks are performed, taking productivity to the next level.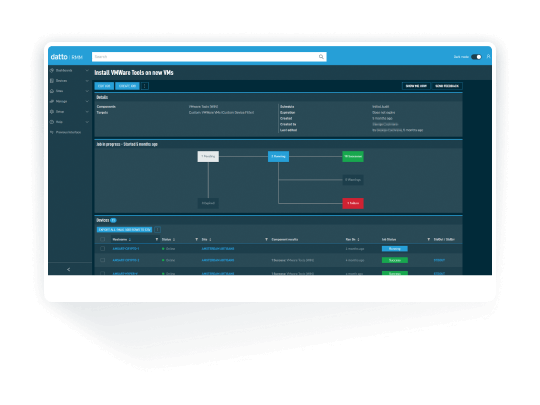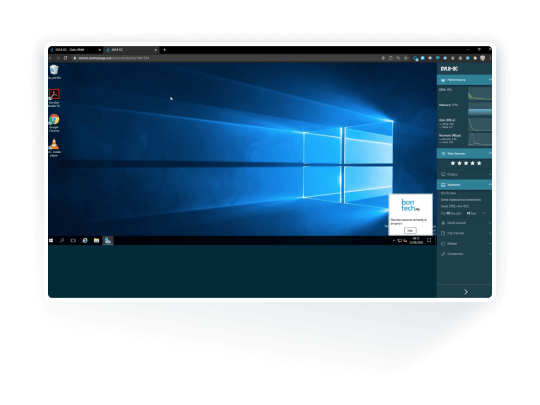 Rapid Remote Support
Service technicians can initiate their choice of remote support options with a single click. Datto RMM is an intuitive tool, built to help MSPs simplify complex work.
Scale Your Business, Build Your Value
Looking for a solution to enable smooth business operations? Check out Datto RMM today